One of the most competitive segments of the off-highway equipment sector, it is no surprise that earthmoving machinery is seeing a wide array of new models coming to market
Competition is tough in the market for earthmoving equipment. Manufacturers from Europe, the US, Japan, Korea and China are all vying for increased market share across the globe. Firms are developing new models and widening product lines, with a wide range of excavator, wheeled loader, dozer, grader and soil compactor models all coming to market. Crawler excavators are the biggest selling construction machines and this market is of key importance, with manufacturers introducing various new models.
EXCAVATORS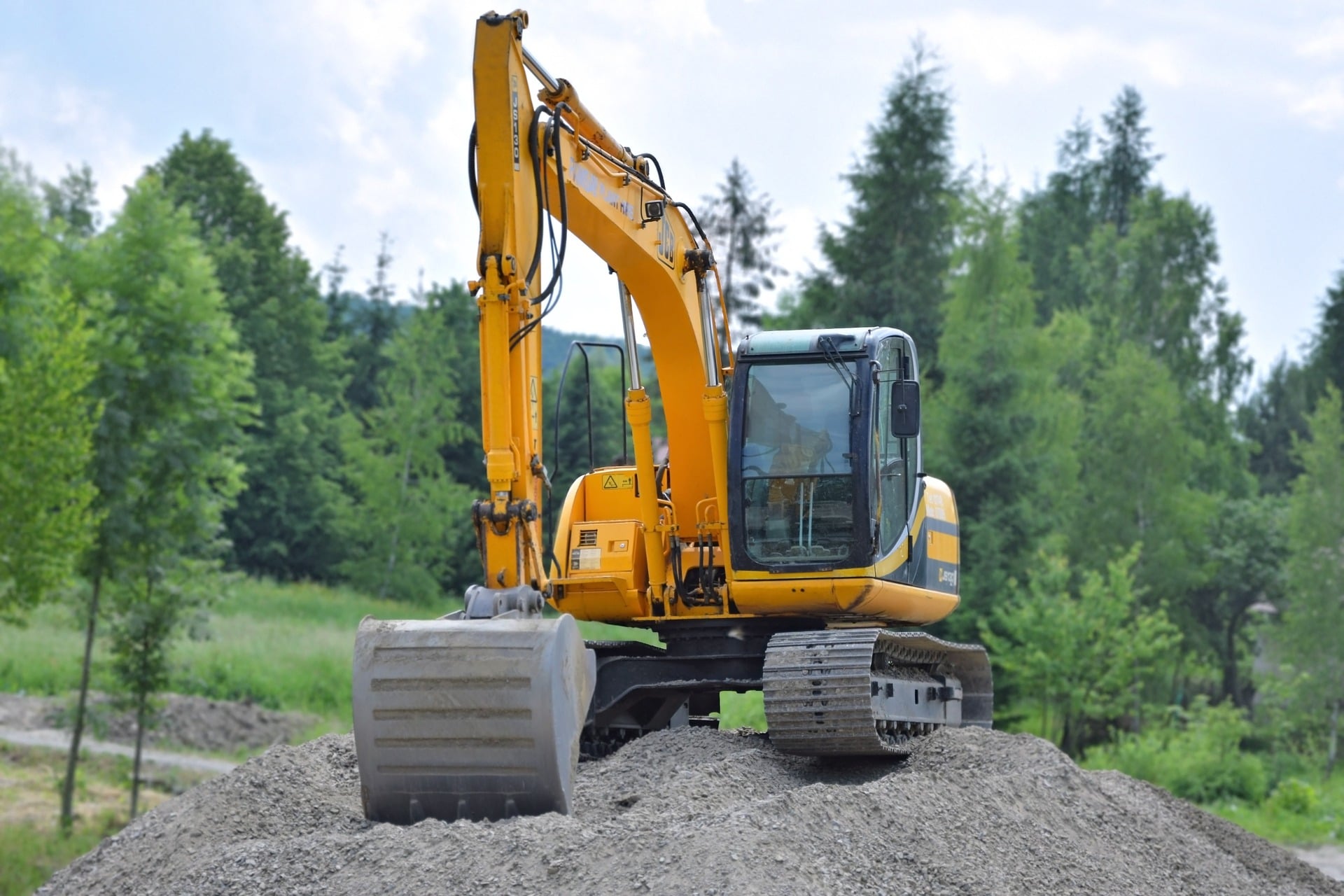 Caterpillar claims that Integrated Cat Connect Technology boosts the efficiency of its 336 and 336 GC 36tonne excavators by around 45%. The machines feature the standard Cat Grade with 2D system, with guidance for depth, slope, and horizontal distance. The system is readily upgradeable to Cat Grade with Advanced 2D or Cat Grade with 3D. The package ensures that operators can stay on grade, while the Cat Payload tool delivers precise load targets and increased loading efficiency. Cat says that its Next Generation excavators use less fuel than the models they replace. Smart mode operation matches engine and hydraulic power to digging conditions, optimising both fuel consumption and performance, while a new electrohydraulic system boosts responsiveness and efficiency.
Doosan says that its new DX300LC-7 meet the Stage V emissions requirements and benefits from an improved cab, as well as a smartpower management system that can reduce fuel consumption by up to 7% compared to the previous generation machine.To meet Stage V engine emissions regulations, the DX300LC-7 is powered by a new Doosan DL08 engine, without exhaust gas recirculation (EGR). This uses DOC/DPF+SCR aftertreatment technology that only requires maintenance until the machine has operated for 8,000 hours. The machine is also factory-installed with the DoosanConnect wireless fleet monitoring system, which offers a web-based fleet management solution.
Hitachi is offering its ZX210X-6 ICT hydraulic excavator with a Trimble machine control package. This is Hitachi's first ICT hydraulic excavator and the company says that the ZX210X-6 can boost efficiency by between 30-50%. The system ensures high levels of accuracy and minimises the need for reworking. Key features include a bucket angle retention that allows slope finishing to be carried out with fewer movements and overcut protection function, which allows operators to work without worrying about over-digging.
Komatsu Europe's HB215LC-3 hybrid excavator features a Stage IV emissions-compliant engine as well as the firm's advanced hybrid and powertrain technology. The firm says that the HB215LC-3 offers major fuel savings and reduced CO² emissions, as well as increased production, improved control and better operator comfort. It also offers safety benefits, the latest KOMTRAX telematics, advanced Komatsu hydraulics and the new Komatsu Integrated Attachment Control system. The Komatsu SAA4D107E-3 engine delivers 110kW and uses a Selective Catalytic Reduction (SCR) system using AdBlue reduces NOx emissions to meet regulations.The novel hybrid system retains the firm's proven electric swing motor/generator, storing power from swing deceleration in a capacitor for use by the electric swing motor.
Liebherr says that its new R 934 Litronic excavator weighs around 35tonnes and slots into the range between the Stage IV compliant R 936 and the Stage V compliant R 938. Based on the platform of the larger R 938, the R 934 is also Stage V compliant. Both models are available with engines to meet local emission standards. Bucket capacities for the R 934 vary from 1-2.5m³. and the machine is said to have a robust x-shaped undercarriage type, with a new wide long crawler (WLC) undercarriage for stability on soft ground.
Volvo CE is introducing its 20tonne EC200E excavator, aimed at one of the most competitive segments of the excavator market. The machine's specifications position it between Volvo CE's existing EC220E and EC180E units for the EMEA region.The machine's Stage V-certified D4 Volvo engine is optimised for power, fuel-efficiency and reliability. Performance features are said to include high lifting and digging forces, for faster cycle times and optimum productivity.
LOADERS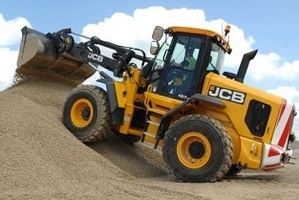 For the wheeled loader market, CAT's new M Series Medium Wheel Loaders range from the 950M to the 982M and benefit from lower operating costs due to extended service intervals, improved operator comfort and the option of Stage V emissions compliance.Engine oil filter and hydraulic oil filter change intervals have been extended from 500 hours to 1,000 hours. Based on estimated savings for engine and hydraulic fluids, filters, and sampling costs during a 6,000 hour period, costs can be reduced by 16-23%The Cat Advanced Productivity application is a web-based tool used to visualise machine production-related data and complements Cat PAYLOAD, Cat Production Measurement 2.0. The tool is accessed from VisionLink and includes a customisable report dashboard.
Hitachi has introduced a rugged duty package for its versatile ZW180-6 and ZW220-6 wheel loaders. Additional features provide extra protection for the operator and key components, boosting safety and durability and reducing unscheduled downtime and maintenance costs.Hitachi claims high performance along with low fuel consumption for the Stage IV compliant engines, which use selective catalytic reduction (SCR) and do not require diesel particulate filters. The ZW180-6 weighs from 14.8-15.25tonnes depending on specification and has a 129kW diesel, while the ZW220-6 weighs from 18-18.4tonnes and has a 149kW diesel.
Rather more down to earth is the new HL960A wheeled loader from Hyundai, which meets the latest European Stage V emissions requirements and is powered by a diesel rated at 168kW. A high power-to-weight ratio allows the 19tonne class machine to be used for pick and carry operations, with a 3.3m3 bucket offered as standard but with a wide range available to suit user needs.
And from Komatsu comes its prototype WA475-10 wheeled loader. High efficiency is claimed with a 30% reduction in fuel consumption. This 24tonne class machine is claimed to be 30% more fuel-efficient than similarly-sized wheeled loaders, due to its novel mechanical hydraulic transmission. Emissions are also low due to a Stage V compliant engine, integrated with the transmission and operated using the firm's novel variable speed control…see it in action below.
DOZERS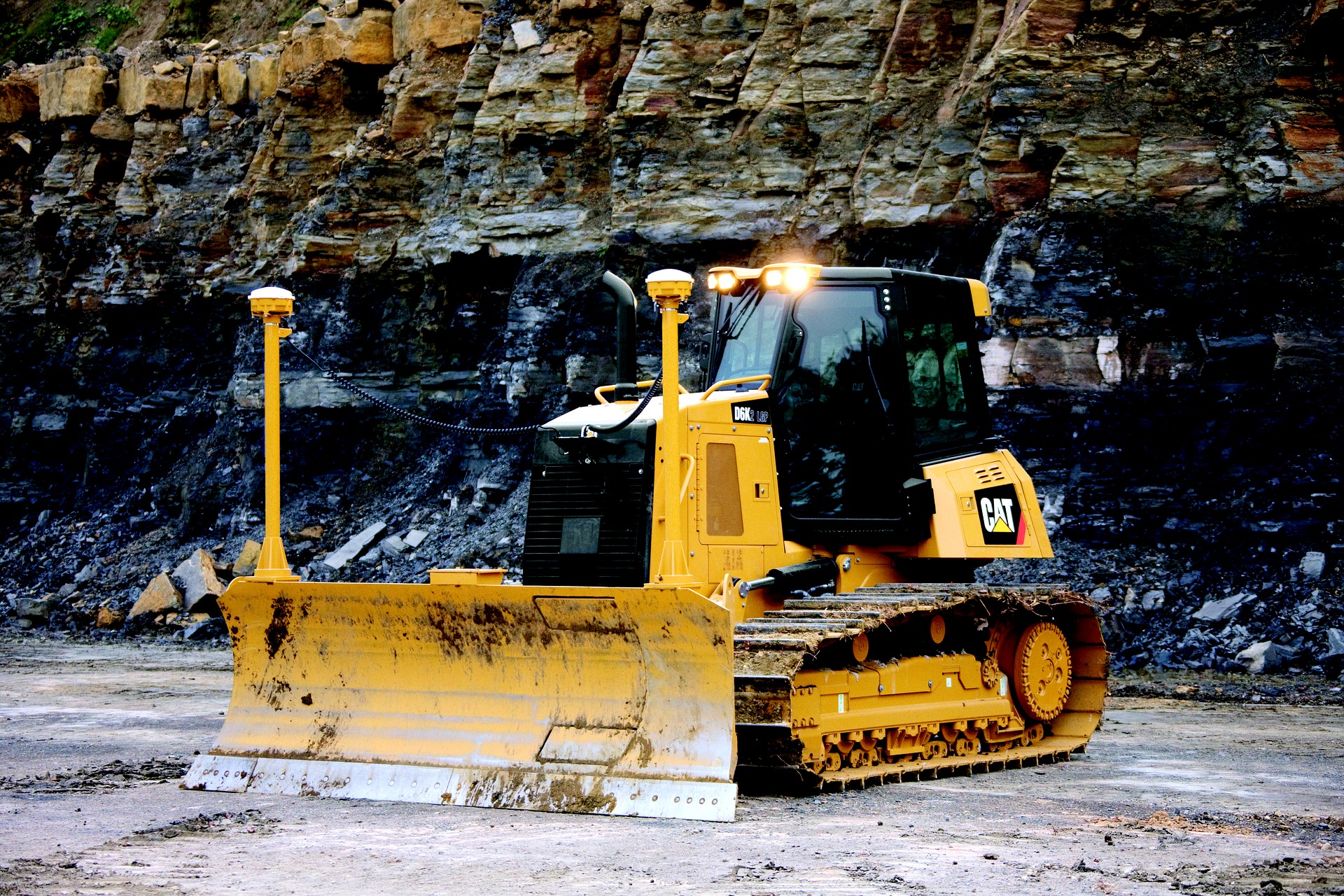 Caterpillar is taking the unusual step of replacing one model, with two. The firm's D6T is being phased out and in its place Caterpillar is offering a D6 with a conventional four-speed transmission (replacing the previous three-speed system) or an XE variant with a diesel electric drive. The firm says that the mechanical drive version offers a 20% fuel saving over the earlier D6T, while the innovative diesel electric model offers fuel savings of up to 35%. The electric drive runs with its engine at optimum rpm at all times, helping lower fuel consumption.Productivity is said to be improved for both models although the new XE electric drive model is said to provide additional manoeuvrability. Track wear is a key issue for running costs of dozers and Caterpillar believes that the more progressive ramp up of speeds for the electric drive variant will help reduce stresses and deliver extended working life.
For finishing work, Caterpillar's new D6 bulldozer comes with the choice of a four-speed fully automatic drive or a high-drive electric transmission. The D6 automatic transmission provides increased productivity and up to 20% better fuel efficiency than its three-speed predecessor. Its XE electric transmission version is said to offer up to 35% better fuel efficiency and increased agility compared to the previous model D6T. The diesel runs at continuous RPM to power the generator, using less fuel. Constant power to the ground, continuous push and greater manoeuvrability allow faster cycle times. The D6/D6 XE is available in VPAT – Variable Power Angle Tilt – or push arm configurations with standard or two widths of Low Ground Pressure (LGP) undercarriage. A variety of blade types, track shoe widths and rear attachments enable the machine to be optimised for different duties.
Dressta's new TD-15 and TD-25 crawler dozers are said to offer gains in output and performance. The TD-15 benefits from a Stage V compliant powertrain and has been designed for versatility with a wide choice of frame structures and blades. New load sensing hydraulics provide more precise blade and ripper control and reduce fuel consumption up to 10%. The 20.7tonne, 159kW powered TD-15 also benefits from a new cab design. Like the TD-15, the 41.25tonne, 246kW powered TD-25 crawler dozer has a new pressurised cab. The dozer also has a new bogie undercarriage to boost operator comfort on rocky applications, and is claimed to deliver high drawbar pull and productivity. Improvements in the suspension and hydraulics further reduce noise and vibration.
HAULERS/ADT'S (Articulated Dump Trucks)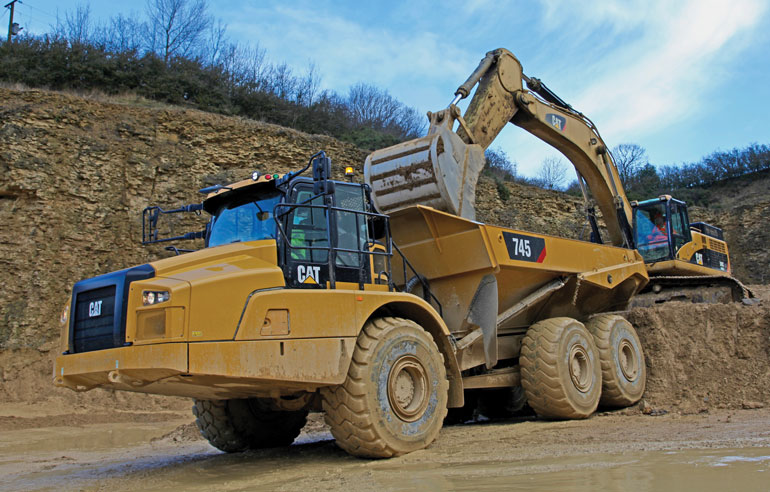 Doosan is launching Stage V compliant versions of its 30tonne DA30 and 40tonne DA40 articulated dump trucks. The DA30 and DA40 were upgraded in 2018 with a range of new features including a cab and a self-levelling front suspension system.The Stage V models now have Scania 9litre and 13litre engines, which are said to be easier to service than before.Like all Doosan ADTs, the new models feature an articulation hinge positioned behind the turning ring to provide equal weight distribution to the front axle even during maximum steer articulation. This combined with a free-swinging rear tandem bogie ensures equal weight distribution for each wheel and six-wheel contact and drive.
Terex Trucks is unveiling its updated TA300 and TA400 articulated haulers. The TA300 benefits from the new EP320 transmission, which comes with two additional forward gears as well as four reverse gears, for smoother gear shifting. In addition, the TA300 now delivers a 5% improvement in fuel efficiency, as well as better performance, productivity and operator comfort. It also comes with long-life transmission fluid, which has helped to increase the length of time between oil maintenance intervals from 1,000 to 4,000 hours. The hauler's maximum speed has been increased to 55km/h, up from 50km/h, allowing faster cycle times and reducing the cost/tonne.The firm says that its TA400 offers a maximum payload of 38tonnes and is intended to deliver cost-effective production at large-scale construction projects. The TA400 has a heaped capacity of 23m3 and is powered by a fuel-efficient Scania DC13 engine delivering 331kW. Terex Trucks says its fuel-efficient engine range is globally emissions compliant and meets the requirements of EU and North American legislation without the need for a diesel particulate filter (DPF). This is achieved with new selective catalytic reduction (SCR) technology, combined with exhaust gas regeneration (EGR) and a variable geometry turbo (VGT).